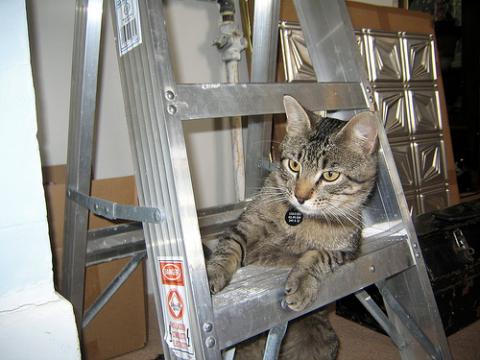 A human invention that makes it easier to get into high places. Can also be used as a mobile vantage point.
Photo by Michael Cornelius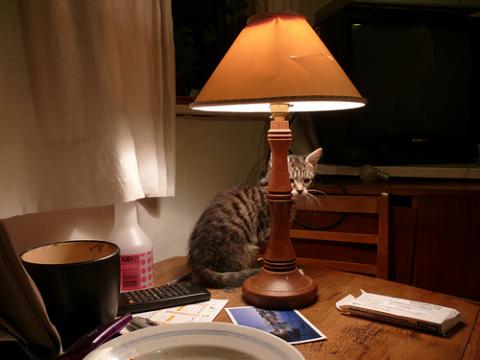 Sources of heat that humans keep on their desks, just for cats.
Photo by shimgray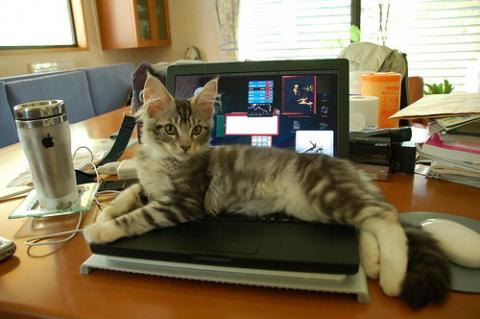 Laptops are heated cat beds that humans occasionally use.
Photo by raneko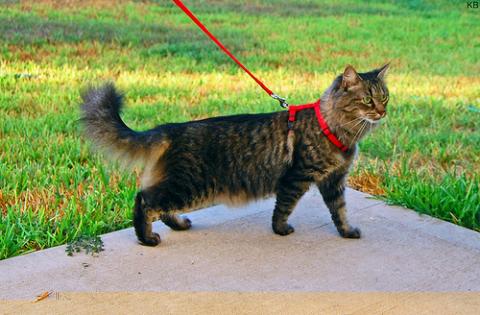 A leash is something that should be used on dogs, not cats.
Photo by Krikit ♥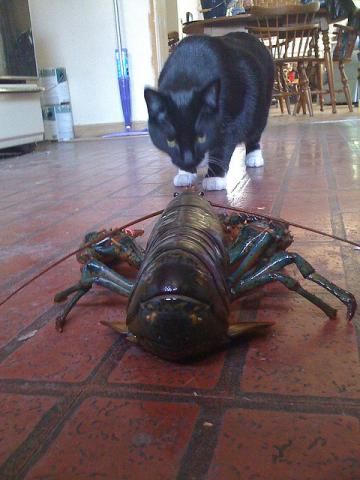 Cats like seafood, right?
Photo by Eric Petruno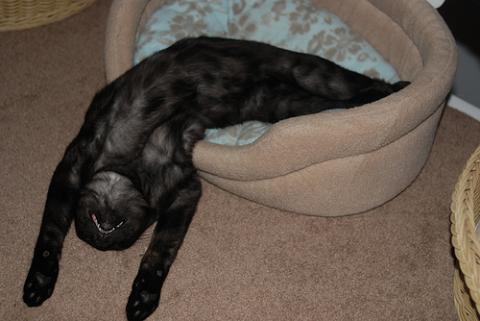 Before they had Lolcats, there were just cats that lolled. This is one of them.
Photo by drew_anywhere